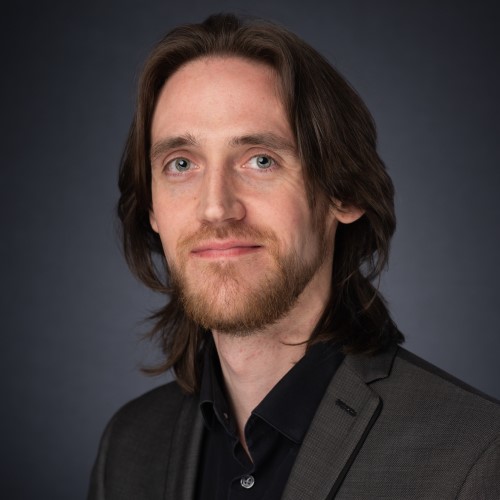 Yezzoo.com is run and managed by Andy Corby. a digital marketer and full stack developer. This website was set up with the aim to provide interesting content to it's users while generating revenue through affiliate marketing.
Yezzoo.com Brand Guidlines can be found here
You can find out more about Andy below.
About Andy
Being quick to learn, I am a confident team member, who is responsible and easy to get on with; the kind of hardworking person who is always thinking ahead and using initiative. 10+ Years Experience in Marketing and Development.
Experience in a range of direct and digital marketing techniques. Google AdWords Certified and I hold a BA(Hons) Business & Finance degree (2:1).
Key skills include: Google AdWords PPC (aka Google Ads); search engine optimisation (SEO); LinkedIn lead generation; web design; user interface (UI) and user experience (UX) design; software development; server management; and development experience with: HTML, CSS, PHP, MySQL, JavaScript, JQuery, AJAX, BootStrap, PHPMyAdmin, PhantomJS, CasperJS, VPS/VPC(Ubuntu 16.04 LTS).
Special interest in maximising productivity through: agile working, productivity tools, levaging time, and automating set processes.
Education
Southampton Solent University · (2007 – 2009 & 2011 – 2012)
Barton Peveril Sixth Form College · (2004 – 2005)
Wildern Secordary School · (1999 – 2004)
Kings Copse Primary School · (1992 – 1999)
Qualifications
Google Ads Fundamentals Certification
AdWords Video Brand Controls Basics Certification
AdWords Display Brand Controls Basics Certification
BA(Hons) Business and Finance (2:1)
HND Business and Finance (Merit)
Physics AS (C)
Mathematics AS (C)
Electronics AS (C)
English Language GCSE (C)
OCR Level 2 key skill in communication
ICT GNVQ (MERIT)
Double Science GCSE (AA)
Mathematics GCSE (B)
Dance AS (D)
Art GCSE (B)
English Literature GCSE (C)
English Language GCSE (D)
Religious Studies (Short) GCSE (C)
Music GCSE (C)
Dance GCSE (C)
French GCSE (D)
Mensa High IQ Society – Member
Experience
Account Director at Proven Concept (formally ShineRank)
December 2016 – August 2019
Portsmouth, United Kingdom
Proven Concept is an agency of marketing experts and software specialists offering 12+ years experience in powerful marketing solutions and superior business growth. Offering: PPC | SEO | Website | Tele-Marketing | Data | Software | Email | Design
Primary Care Manager (Self-Employed)
February 2015 – December 2016 (1 year 11 months)
Southampton, United Kingdom
Providing day and night care for a lady with multiple disabilities, diseases and illnesses. I was responsible for her wellbeing, safety, assisting her daily life, punctual attendance of appointments, forward planning and taking preventative measures. In this role I was required to travel to various hospitals and work for long periods of time without a break.
Freelance Web Developer (Self-Employed)
May 2014 – July 2015 (1 year 3 months)
Southampton, United Kingdom
Working directly with clients to design and develop custom responsive websites, mainly using HTML, CSS, PHP, MySQL, and JavaScript.
Account Manager at MarketMakers
May 2014 – February 2015 (10 months)
Portsmouth, United Kingdom
In this business to business outbound telemarketing role I managed a portfolio of accounts contacting businesses on behalf of my clients to generate them new business. My responsibilities included: regular communication with clients, working to targets, managing client expectations, generating new business prospects and market data for clients, and encouraging clients to renew their contracts. I regularly received praise from upper management and clients for my thorough and regular communication with clients.
I helped secure over £35,000 of client renews where I was the sole person working on the accounts and helped secure clients lucrative pitches. I went beyond my role deriving two methods and producing case studies to better tailor the dialing times for each client dependent on their industry and level of employee they wanted to contact, and to reduce data sorting costs.
Integration and Support Manager at Webgains
August 2012 – March 2014 (1 year 8 months)
Holborn, London
A large part of this role was working with clients to set up comprehensive tracking code on each client's websites to track sales and customers. This involved dealing with and troubleshooting clients code in a wide range programming languages, working closely with the clients' developers, and also to create CSV/XML product feeds.
Initially managing the technical setup of affiliate programs for half of the UK, I progressed to solely managing the international integration for affiliate programs across 8 countries (Sweden, Finland, Denmark, Norway, Italy, Netherlands, Spain and Ireland). Working with brands such as: Levi's, Skrill, Hertz, Thrifty, Jeff Banks, Duracell, Reed, and many more.
Assistant Marketing Manager at Zenith Home
June 2008 – November 2010 (2 years 6 months)
Commission only role, to generate quality leads on upcoming home improvements. Promoted multiple times to Assistant Marketing Manager to lead a team of 20 people, and gained the additional roles of team leader, minibus driver and company photography.
Duties included: daily running, inducting and training new recruits, providing ongoing training, forming teams of compatible individuals whilst making the most of different personalities to work in the most effective manner, regular communications with the Branch Manager to maximise the number of sales representatives on qualified leads and therefore sales, actively encouraging staff and I worked with the manager to improve company performance. In the Marketing Managers' absence, I would carry out all his duties making sure department targets are met and ensuring the whole department runs effectively.
Volunteer Experience
Recycling
Glastonbury Festivals Limited
I have volunteered at Glastonbury Festival for 6 years helping them with litter picking and sorting through recycling for the festival to help minimise landfill by maximising the amount of waste that is recycled and to help sustain the land for farming and future events.
Film Extra
Huge by Ben Miller
I was an extra for 2 days in Ben Miller's film, Huge, about a feuding comedic duo that tries to make it in the cut-throat world of stand-up comedy.
Social Links
LinkedIn | Pinterest | YouTube | Twitter | Quora | About.me | Xing | Reddit | Blogger | SlideShare | eBay | GitHub | Vimeo | Flickr | Tumblr
See Andys: